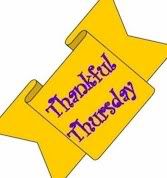 For friends who have expressed their love for me and my baby!


I was thrown two separate baby shower parties by my friends from my highschool and my friends in our Christian community. They were all truly pleasant surprises and I enjoyed their company, the food (

of course, hehe

) and the fun games they prepared. The first party's theme was an "all-pink" party. Unfortunately, it was a surprise party and I wasn't informed of the color theme. But it was a really lovely set-up with all things pink -- from the wall decors, to the mini-scrapbook and the pink baby gifts. The second party had the "baby scrapbooking" theme, where each couple gave gifts that had to do with completing Keira's scrapbook. It was a great idea since I had already began to layout the initial pages. The assorted gifts I received -- scrapbook baby accessories and pastel colored papers, greeting cards and prayer notes, as well as actual scrapbook pages already laid out ready for photo collaging -- were perfect for me to complete my personalized baby book for Keira!

Here are the pics from the two parties:

The Pink Party:


Baby Scrapbooking Party:
Click here for the Thankful Thursday code
Click here for Chrixean's blog



Trackbacks, pings, and comment links are accepted and encouraged!


View More Thankful Thursday Participants