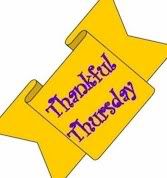 What CHRIXEAN is thankful for this week
God answered my prayer!
I've been asked so many times by my OB-GYN and by friends if I wanted to have a 4d ultrasound done so I could see Keira's lovely face up close. Of course I'd love that, but spending so much for such a procedure (which costs 10X more than an ordinary 2d ultrsound!) is to me impractical and extravagant. Even if I could afford it, I cannot bring myself to spend that much on something which is unnecessary. Plus, I know the money could be used for other more important things that need to be settled. So my answer was always, "I'll have the 4d done ONLY if God blesses me with it". Meaning – if He gave it to me for free.
How could I have doubted that such a gift would not be given to me?
As I was touring the hospital's Diagnostic center facilitiesfor a commemorative book project my company was commissioned to do, I was told very casually that they had just recently acquired a brand new 4D ultrasound machine! And the best part of all, I could have an ultrasound demonstration for FREE! I was in shock! The words FREE rang loudly in my mind. Thank you, papa God! Oh my!
So below is the first ever 4D portrait of my lovely baby girl 8 months inside me…. Everyone…meet Keira!


My company My Left Hand Creative Solutions celebrated its 5th year in business. I would NEVER have imagined that this business would have made it this far. I started the company as a reason for me to have work while I shifted from my corporate life to that of a stay-at-home mom. 5 years later, I have more than 60 clients in my portfolio, a husband who works with me full time as head of marketing, a creative team and staff who supports the company's growth through their marvelous work contributions, brand new equipment and a newly-renovated and expanded office. Praise God for his love and faithfulness in providing for our company's growth and for using the business to be a vessel of blessings to other people.
Click here for the Thankful Thursday code
Click here for Chrixean's blog



Trackbacks, pings, and comment links are accepted and encouraged!


View More Thankful Thursday Participants