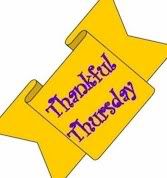 What
CHRIXEAN
is thankful for this week

Time for mother and son bonding!
Nicky has been feeling anxious again these past days, feeling Keira's overwhelming presence in the family and seeing her as a threat to his position as the only "baby" in the household and to the love that was previously entirely his to bask in. The effects have not been too good for him and for us. He has become increasingly loud and aggressive in his behaviour, he has regressed in so many ways (acting like a baby again), and has become overly sensitive to people's reactions towards him and Keira. It has gotten to the point where we've all become emotionally tired and stressed out due to lack of sleep, work and trying so hard to be understanding of Nicky's personal concerns. Because of this, i decided to work overtime yesterday evening so that I was free today to take Nicky out for a whole day of fun mom and son activities.
It has been a long time since Nicky and I had actually done anything together for a full day, and this meant doing all the stuff that he wanted to do, and me joining in everything! I never thought I'd have so much fun, but I did! Especially when we spent the afternoon at the video arcade -- I didn't want to get off those car racing machines! We went to toy stores, book stores, coffee shops and soft play areas, and had a blast (and I didn't spend a lot! :D)! I really had a great time, and I know Nicky did, too, because he kept telling me he loved me and kept holding my hand while walking around the mall. I told him we should continue having mommy and Nicky dates on a more regular basis, especially since I am able to move around better now (my sutures have healed and have just a bit of pain left underneath).
I look forward to our next date, and hopefully I will be able to strengthen our mommy and son relationship even more through our frequent times together. :D
Click here for the Thankful Thursday code
Click here for Chrixean's blog



Trackbacks, pings, and comment links are accepted and encouraged!


View More Thankful Thursday Participants